Brick is an unpredictable, original, yet reliable feast which I've enjoyed year after year. Nobody who cares about books or life could be disappointed in it.

— Alice Munro

The best literary publication in North America.

— Annie Proulx
Brick is an international literary journal published twice a year out of Toronto. With a focus on literary non-fiction—and a willingness to stray when our hearts are taken—the magazine prizes the personal voice and celebrates life, art, and the written word with the most invigorating and challenging essays, interviews, translations, memoirs, belles lettres, and unusual musings we can get our hands on. We're guided by the quotation that appears on the masthead of every issue:
Works of art are of an infinite loneliness and with nothing to be so little reached as with criticism. Only love can grasp and hold and fairly judge them.

— Rainer Maria Rilke
In our pages, you'll find opinion, passion, revelation, and the occasional bad joke.
Each issue of Brick brings new essays and insights from the world's best-loved writers and introduces fresh, emerging voices from all over. Since its inception in 1977, Brick has featured such heavyweights as John Berger, Karen Solie, Juan Gabriel Vásquez, Zadie Smith, John Irving, and Louise Erdrich.
As much a feast for the eyes as it is for the mind, Brick regularly features art and photographic inserts and has been widely praised for its design. Every six months, we are building an artifact—a volume to read and keep and return to.
Get to Know Us Better
Want to know more about Brick before you purchase or subscribe? Head to brickmag.com/newsletter to subscribe to Bricolage, Brick's monthly newsletter, and have sampling of the best of the magazine delivered right to your inbox.
History
Brick was founded in London, Ontario, in 1977 by Stan Dragland and Jean McKay. From 1985 until 2013, Michael Ondaatje led the magazine and helped to establish its international reputation, leaving a legacy of intellectual curiosity and passion for the written word.
Now based in Toronto and edited by Dionne Brand, David Chariandy, Laurie D. Graham, Michael Helm, Liz Johnston, Rebecca Silver Slayter, and Madeleine Thien, Brick brings international voices to Canadian readers and Canadian voices to the world in the widest and most galvanizing exploration of the arts possible.
Brick is published twice a year and distributed to bookstores worldwide.
ISSN: 0382-8565
---
Masthead
Publisher
Laurie D. Graham
Editors
Dionne Brand, David Chariandy, Laurie D. Graham, Michael Helm, Liz Johnston, Rebecca Silver Slayter, Madeleine Thien
Contributing Editors
Teju Cole, Robert Hass, Anne McLean, Tara Quinn,
Souvankham Thammavongsa
Managing Editor
Allison LaSorda
Circulation & Marketing Manager
Yohani Mendis
Art Director
Mark Byk
Readers
Orly Zebak, Jack Donnelly, Rachel Gerry, Yohani Mendis, Laura Bourbonnais, Pablo Pizarro Janczur
Brick Podcast Producer
Sarah Melton
Original Design
Gordon Robertson, Rick/Simon
Logos
David Bolduc
Copy Editor
Heather Sangster
Website Design
Mark Byk with Matthew McKinnon
Founders
Stan Dragland & Jean McKay

---

Brick Podcast

Featuring interviews with writers, poets, artists, and storytellers from the magazine's pages, Brick Podcast lets you hear what moves Brick's contributors to create, what fuels their practice, and what they can't stop thinking about. Available on iTunes or right here, Brick Podcast is hosted and produced by Sarah Melton.
---
Frequently Asked Questions
How often does Brick come out?
We publish two issues per year: Winter (on newsstands from late November to May), and Summer (late May to November).
Where can I buy copies of the magazine?
Brick is available at bookstores and newsagents across Canada and the United States. For a complete list of stores, check here. If you don't see your local bookstore listed, you might want to ask them to carry Brick (we'd love it if you would), or better yet, you could subscribe and we'll come directly to your door.
How can I subscribe?
You can easily order Brick online through our Orders page, or send a cheque or money order with your name and address to:
Brick
P.O. Box 609, STN P
Toronto, ON
M5S 2Y4 Canada
A two-year subscription (that's four issues!) to Brick is $48 CAD in Canada, $50 USD in the U.S., and $56 USD overseas. We're pleased to introduce one-year (two issue) subscriptions for $28 CAD in Canada, $29 USD in the U.S., and $33 USD for international subscriptions.
Okay, I'm a subscriber. It's mid-June (or mid-December). Where's my Brick?
Depending on where you live and the odd irregularities of the post, your issue of Brick may take a little longer to get to you. If it has been more than a couple of weeks and you're feeling anxious, please do get in touch to ensure we have your correct address.
How do I change my address?
Send us an email with your old and new address clearly distinguished. We'll do the rest, and even send you a confirmation email.
I have an idea for a Brick piece. To whom should I address my query letter?
Alas, to someone else. Brick does not accept queries, we are only interested in hard copies of completed manuscripts.
How can I submit to Brick?
We're happy to accept a hard copy of your non-fiction manuscript, but first, to ensure you meet all of our guidelines, please go to our submissions guidelines.
Who should I email my fiction and/or poetry to?
Please, not us. Brick does not accept unsolicited fiction or poetry, or any submissions by email. Please reread our submissions guidelines.
Does Brick offer internships?
Although we have no formal internship program, we do occasionally offer keen individuals the chance to volunteer with us on a part-time basis. If interested, please send us a brief email outlining your interest in Brick with a copy of your CV and let us contact you when we're looking.
What information does Brick collect through this website, and how is my privacy protected?
Your privacy is very important to us and we are committed to complying with the Personal Information Protection and Electronic Documents Act ("PIPEDA") and any applicable provincial privacy legislation. We believe in fully disclosing the ways in which we collect, use, disclose, and otherwise manage your personal information. You can find this information, along with information about how you can opt out of certain communications, in our privacy policy.
---
---
Submissions
Is Your Work Right For Brick?
Brick prides itself on publishing the best literary non-fiction in the world, and we are eager to read your freshest, most impeccable, most compelling non-fiction submissions. We welcome diverse voices charting broad imaginings, current conversations, rich ideas, urgent passions, and beautiful, thoughtful, difficult, or irreverent art. Underrepresented writers—including but not limited to writers who are Black, Indigenous, people of colour, queer, non-binary, Deaf, and/or disabled—are especially encouraged to submit their literary non-fiction.
What is literary non-fiction, you ask? It's a wider label than you might think. We are guided by the following tenet, which appears on the masthead of every issue of Brick:
Works of art are of an infinite loneliness and with nothing to be so little reached as with criticism. Only love can grasp and hold and fairly judge them.

— Rainer Maria Rilke
Love has led Brick to publish essays of every description: on reading, the writing life, literature, art, ideas, travel, science, photography, the perfect ending, dance, sport, music, city-building, food, bathrooms, history . . . and we are always looking for new terrain. We are interested in the singular obsessions that compel you to write. We welcome humour, we welcome depth, we welcome the unclassifiable, and we welcome playfulness with the non-fiction form.
An average issue of Brick will contain essays, reviews, interviews, belle lettres, memoir, translations, and all manner of incidental ephemera. (Brick also contains the odd story or poem or piece of art or photography, but we sadly do not accept such submissions and will return them to you unread.)
Do take the time to familiarize yourself with a recent issue of the magazine or the work we post on our website before you submit to Brick. We do not consider queries, so ordering a few back issues or tracking Brick down at your local library is the best way to see if your finished work might suit our pages. You may also take advantage of the opportunity to pre-order an upcoming issue at a discount when you submit through Submittable.
Brick pays its contributors upon publication and offers $55–660, depending on the length of accepted work, plus two copies of the issue the work appears in and a one-year subscription to the magazine.
Submission Guidelines:
* We welcome submissions both by mail and online through Submittable.
* Brick is open for submissions twice a year: from September 1 to October 31, and from March 1 to April 30. Mailed submissions that come to us postmarked outside these dates will not be read or returned.
* We consider only finished, polished non-fiction submissions.
* Submissions must be previously unpublished.
* We will read simultaneous submissions, but please let us know as soon as your manuscript is accepted for publication elsewhere.
* Please only submit one piece at a time. Please wait for our response before sending us other work to consider. Multiple submissions will be automatically rejected
* While Brick does not set a word limit, we tend towards a range of 1,000–5,000 words. Of course, rules like this were made to be broken. Whatever the length, the piece must be exemplary.
* Please allow up to six months for us to respond to your submission.
* If you would prefer to send your submission by mail, please mail it here:
Brick
P.O. Box 609, Stn P
Toronto, ON M5S 2Y4
Canada
* Please include an email address with your submission. If you would like us to respond by regular mail, or to return your manuscript, you must include a self-addressed envelope with sufficient Canadian postage.
* If you are submitting to Brick from the United States or from elsewhere outside of Canada, we will not be able to return your manuscript unless you include a cheque for $5.00 to cover the cost of Canadian postage.
* Submitters are welcome to state demographics such as race, age, gender, etc., in their cover letter if they so choose.
If you've read our guidelines above and are ready to submit your best non-fiction to Brick, please send it through Submittable (or by mail) during our submission periods. We look forward to reading your work.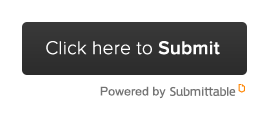 ---
Where to Buy Brick
Over the past couple of years, we've had the pleasure of chatting/emailing with a handful of passionate, dedicated booksellers from around the world about their Brick-carrying bookstores. Click on one of the links below to read one of our Brickseller interviews.
Atlantic News, Halifax
Aye-Aye Books, Glasgow
City Lights Books, San Francisco
Quimby's Bookstore, Chicago
Type Books, Toronto
Do You Read Me?!, Berlin
The Booksmith, San Francisco
Mac's Fireweed Books, Whitehorse
London Review Bookshop, London
McNally Jackson Books, New York
Book City, Toronto
---
Aside from our online store, Brick can be purchased at the following bookstores and newsstands throughout the world:
Canada
Alberta
Calgary
Daily Globe News—1004 17 Avenue S.W.
Shelf Life Books—100-1302 4th Street S.W.
Chapters Indigo—various locations
Edmonton
Chapters Indigo—various locations
Lethbridge
Club Cigar—301 5th Street South
Chapters Indigo—701 1st Avenue South
Red Deer
Chapters Indigo—5250 22nd Street
Rocky View
Chapters Indigo—261055 Crossiron Boulevard
Sherwood Park
Chapters Indigo—2020 Sherwood Drive
St. Albert
Chapters Indigo—445 St. Albert Trail
Wainwright
Dobbin's Cottage Garden— 1019-2 Avenue
British Columbia
Cranbrook
Lotus Books —33 10th Avenue South
Kamloops
Chapters Indigo—1395 Hillside Drive
Kelowna
Chapters Indigo—Orchard Park
Nanaimo
Vancouver Island University Bookstore—Bldg 305, 900 5th Street
Chapters Indigo—Woodgrove Centre
Nelson
Otter Books—398 Baker Street
Prince George
Books & Company—1685 3rd Avenue
Salt Spring Island
Salt Spring Books—104 McPhillips Avenue
Sidney
Tanner's Books—2436 Beacon Avenue
Terrace
Misty River Books—103-4710 Lazelle Avenue
Vancouver
McNews—1460 Lonsdale Avenue
People's Co-Op Bookstore—1391 Commercial Drive
Chapters Indigo—various locations
Vernon
The Monahan Agency—2506 41st Street
Victoria
Bolen Books—1644 Hillside Avenue
Ivy's Bookshop—2188 Oak Bay Avenue
Munro's Bookstore—1108 Government Street
Subtext—University of Victoria
Chapters Indigo—1212 Douglas Street
Manitoba
Winnipeg
McNally Robinson Booksellers—1120 Grant Avenue
Pages on Kensington—1135 Kensington Road
University of Manitoba Bookstore—140 University Centre
University of Winnipeg Bookstore—471 Portage Avenue
Chapters Indigo—Polo Festival, 695 Empress Street
New Brunswick
Fredericton
Chapters Indigo—Regent Mall
Moncton
Chapters Indigo—Crystal Palace, 499 Paul Street
Newfoundland
St. John's
Chapters Indigo—70 Kenmount Street
Nova Scotia
Dartmouth
Chapters Indigo—41 Mic Mac Boulevard
Greenwood
The Inside Story— 963 Central Avenue
Halifax
Atlantic News—5560 Morris Street
New Minas
Coles—County Fair Mall
Ontario
Chapters Indigo—various locations throughout Ontario
Dundas
The Printed Word—69 King Street West
Guelph
The Bookshelf—41 Quebec Street
Hamilton
Mixed Media—1058 King Street West
Kingston
Novel Idea—156 Princess Street
Orillia
Manticore Books—103 Mississaga Street East
Ottawa
Books on Beechwood—35 Beechwood Avenue
Glebe Smoke Shop—201–738A Bank Street
Parry Sound
Parry Sound Books—26 James Street
Pickering
Smoker's Corner—Pickering Town Centre
Picton
Books & Company—289 Main Street
Port Hope
Furby House Books—65 Walton Street
St. Catharines
Christopher's Smoke Shop—26 James Street
Toronto
Another Story—315 Roncesvalles Avenue
Book City—501 Bloor Street West
Book City—348 Danforth Avenue
Book City—1950 Queen Street East
Book City—1430 Yonge Street
Good Catch—1556 Queen Street West
Presse Internationale—2068 Queen Street East
Presse Internationale—537 Bloor Street West
Queen Books—914 Queen Street East
Toronto Comic Arts Festival Shop—789 Yonge Street
Type Books—883 Queen Street West
Type Books—2887 Dundas St W
York University Bookstore—4700 King Street
Waterloo
Words Worth Books —100 King Street South
Quebec
Montréal
Paragraphe Bookstore—2220 McGill College Ave
Saskatchewan
Regina
Chapters Indigo—Southland Mall
Saskatoon
McNally Robinson Booksellers—3130 8th Street East
Yukon
Whitehorse
Mac's Fireweed Books—203 Main Street
United States
Arkansas
Fayetteville
Nightbird Books—205 W. Dickson Street
California
Arcata
Northtown Books—957 H Street
Berkeley
Pegasus Books—2349 Shattuck Avenue
Half Moon Bay
Harbor Books & Gallery—270 Capistrano Road # 24
Los Angeles
Last Bookstore—453 S. Spring Street
Corte Madera
Book Passage—51 Tamal Vista Boulevard
Menlo Park
Kepler's Books—1010 El Camino Real
Mill Valley
Depot Bookstore & Café—87 Throckmorton Avenue
Oakland
DeLauer's News Agency—1310 Broadway
Pasadena
Vroman's Bookstore—695 E. Colorado Boulevard
San Diego
Hillcrest News—529 University Avenue
Paras News—3911 30th Street
San Francisco
Books Inc.—2251 Chestnut Street
Books Inc.—601 Van Ness
City Lights Books—261 Columbus Avenue
Fog City News—455 Market Street, Suite 125
The Booksmith—1644 Haight Street
Smoke Signals—2223 Polk Street
Colorado
Boulder
Boulder Bookstore—1107 Pearl Street
Connecticut
Mystic
Bank Square Books—53 West Main Street
Washington
Hickory Stick Bookshop—2 Green Hill Road
District of Colombia
Washington
Politics & Prose Bookstore—5015 Connecticut Avenue NW
Florida
Coral Gables
Books & Books—265 Aragon Avenue
Miami Beach
Books & Books Inc—927 Lincoln Road
Palm Beach
Main Street News—255 Royal Poinciana Way
Illinois
Chicago
City News—4018 N. Cicero Avenue
Quimby's Bookstore—1854 W. North Avenue
The Book Cellar—4736–38 N. Lincoln Avenue
Evanston
Chicago-Main Newsstand—860 Chicago at Main
Kentucky
Lexington
sQecial media—371 S. Limestone Street
Louisville
Carmichael's Bookstore—1295 Bardstown Road
Maine
Blue Hill
Blue Hill Books—26 Pleasant Street
Damariscotta
Maine Coast Book Shop—58 Main Street
Massachusetts
Boston
Trident Booksellers Inc.—338 Newbury Street
Brookline
Brookline Booksmith—279 Harvard Street
Cambridge
Harvard Book Store—1256 Massachusetts Avenue
Great Barrington
The Bookloft—332 Stockbridge Road
Newburyport
Jabberwocky Bookshop & Café—Tannery Mill Bldg. 1 50 Water Street
Michigan
Ann Arbor
Literati Bookstore—124 E Washington Street
Grand Haven
Bookman—715 Washington Street
Grand Rapids
Stray Dog Café—1035 Wealthy Avenue SE
Holland
Readers World—194 S River Avenue
Royal Oak
Barnes & Noble—500 South Main Street
Traverse City
Brilliant Books—118 E. Front Street
Montana
Missoula
Shakespeare & Co.—103 S 3rd Street West
New Hampshire
Keene
Toadstool Bookshop—222 West Street
New York
Brooklyn
BookCourt—163 Court Street
Huntington
Book Revue—313 New York Avenue
New York
Book Culture—536 W. 112 Street
Book Culture—2915 Broadway
McNally Jackson—52 Prince Street
North Carolina
Chapel Hill
Bulls Head/Student Stores—1530 Daniels Bldg UNC
Durham
The Regulator Bookshop—720 Ninth Street
Raleigh
Quail Ridge Books & Music—3522 Wade Avenue
Ohio
Columbus
Organic Trails Café—4241 N High Street
Organic Trails Café—951 N High Street
Oregon
Portland
Rich's Cigar Store—820 S W Alder
Rich's Cigar Store—706 N W 23rd Avenue
Salem
The Book Bin—450 Court Street NE
Pennsylvania
Doylestown
The Doylestown Bookshop—16 S. Main Street
Rhode Island
Providence
ADA Books—717 Westminster Street
Brown University Bookstore—71 Olive Street
Vermont
Johnson
Ebenezer Books—2 Lower Main Street W.
Washington
Anacortes
Watermark Book Company—612 Commercial Avenue
Port Angeles
Port Book & News—104 East First Street
Seattle
Elliott Bay Book Company—1521 Tenth Avenue
Wisconsin
Milwaukee
Boswell Book Company—2559 N. Downer Avenue
Outside North America
England
Bath
Magalleria—22a Broad Street
Bradford
Daily News—40 Great Horton Road
Bristol
Here Gallery—108 Stokes Croft
London
Charlotte Street News—66 Charlotte Street, Fitzrovia
London Review Bookshop—14 Bury Place
Shreeji Newsagents—various locations
Wardour News—118- 120 Wardour Street, Soho
Nottingham
Five Leaves Bookshop—14A Long Row
Rushden
Magazine Heaven—Rushden Lakes Shopping Centre
Germany
Berlin
Do You Read Me?!—Auguststrasse 28
Ireland
Dublin
Books Upstairs—36 College Green
Israel
Jerusalem
Educational Bookshop—19 Salh Al Din Street
Scotland
Edinburgh
National Gallery of Scotland—Princes Street Shop, The Mound
Glasgow
Aye-Aye Books—350 Sauchiehall Street
Singapore
Basheer Graphic Books—#04-19, Bras Basah Complex, BLK 231, Bain Street
South Africa
Cape Town
Book Lounge—71 Roeland Street
Spain
Madrid
Pasajes Libros—Calle Génova, 3
The Netherlands
Amsterdam
Scheltema Boekhandel—Rokin 9
Maastricht
Traders Pop—First floor, Heggenstraat 16
Turkey
Istanbul
Pandora, Perihan Sok. No. 68/2, Sisli
---
If you want Brick to be carried in your favourite neighbourhood bookstore, let them know or send us a note. Also, if we've missed your favourite store and you know it carries Brick, let us know and we'll add them to this list.
---
Advertise
Brick features the best literary non-fiction the world has to offer. Weighing in at nearly one hundred and seventy perfect-bound pages, Brick is carried by independent bookstores, newsstands, and major retailers across North America and is subscribed to by readers around the world. As Brick is published twice a year, each advertisement has a six-month lifespan, if not longer. Copies of Brick are read, saved, and shared.
Brick's mandate is beyond that of a typical literary magazine. It is a feast of passionate writing on life and the arts: personal essays, interviews, cultural reporting, belles lettres, and much more of the idiosyncratic writing that only Brick can provide. Founded in 1977 and based in Toronto, Brick has an international perspective—and presence. It celebrates and publishes Canadian authors such as John Ralston Saul, Alice Munro, and Margaret Atwood, and it also plays host to some of the world's best-loved writers: Tomas Tranströmer, Jonathan Lethem, Orhan Pamuk, Jeffery Eugenides, John Berger, Haruki Murakami, Michael Chabon, Pico Iyer, and Zadie Smith have all appeared in its pages. Intelligent, discerning, and contemplative, Brick is more than a literary magazine; it is an institution.
Please contact us at 416-593-9684 or email us if you're interested in advertising in Brick.
Media Kit
Print Rate Card
| Colour | 1x | 2x | 3x | 4x |
| --- | --- | --- | --- | --- |
| Full page | 1,000 | 930 | 880 | 840 |
| Half page | 700 | 650 | 615 | 580 |
| Quarter page | 400 | 370 | 350 | 335 |
| Business card | 250 | 230 | 220 | 215 |
| B&W | 1x | 2x | 3x | 4x |
| --- | --- | --- | --- | --- |
| Full page | 800 | 745 | 705 | 670 |
| Half page | 550 | 510 | 485 | 460 |
| Quarter page | 325 | 300 | 285 | 270 |
| Business card | 175 | 165 | 155 | 150 |
Web Rate Card
| Home page, rotating ad block | 1 month | 2 months | 3 months | 4 months |
| --- | --- | --- | --- | --- |
| 300px W  x 250px H | 305 (x1) | 290 (x2) | 280 (x3) | 275 (x4) |
| Bricolage, Brick's monthly newsletter | 1x | 2x | 3x | 4x |
| 300px W  x 250px H | 185 each | 160 each | 140 each | 125 each |
All web ads are hyperlinked and can be animate gifs. For the best display on high-resolution screens, please send ads at 600pxW x 500pxH.
---
Contact
Brick
Box 609, Stn P
Toronto, ON  M5S 2Y4
Canada
To contact Brick by email, please send a message to info@brickmag.com.
Your name and email address will not be sold or otherwise distributed.